BRONZE WINNER: Sony Ericsson — Sonic Xperience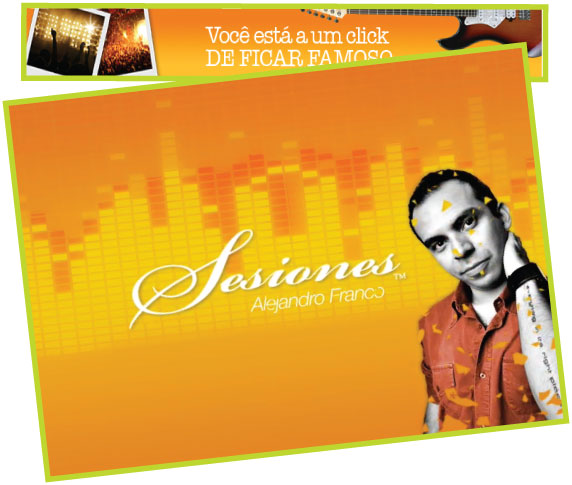 Client: Sony Ericsson
Entrant Company: Sony Pictures Television Latin America
Entry Category: Regional- A Multinational campaign in any one region of the world, such as Europe, Latin America, Middle East, Asia, etc.

The Challenge: Sony Ericsson is a brand that is well perceived in Latin America as being of high quality and worth the purchase price. The goal was to continually reinforce these favorable brand principles its phone category though showcasing music and imaging.
Digital Media Strategy:
PART 1:
The goal was to seamlessly integrate Sony Ericsson into Sonic Xperience, a multiplatform program featuring an online music community that showcased undiscovered musicians. Aspiring musicians were invited to upload their original songs and profiles on www.sonicxpereience.com.

The winning band had an Anime Music Video (AMV) produced for their song, and the campaign was then taken to the next level.

PART 2:
Sonic Xperience will now give registered users a chance to be part of a unique experience via Sony Entertainment Television's original production, "Sesiones con Alejandro Franco."

It will offer two winning bands-- (one from Latin America and one from Brazil)-- the opportunity to be featured on a 30 minute "Sesiones" special. Sony Ericsson will have the right for brand presence throughout the special. Plus, Sonic Xperience will also offer a viewer the chance to join the band and document the journey through the Geo Targeting feature of the Sony Ericsson phone.

Bands may also encourage their fans to encourage participation among the online community. Sony Ericsson will reward the top loyal users with prized of Sony Ericsson phones.

The final showcase will be available for Sony Ericsson to distribution online, while they also receive signage at the "Sesiones" concert site and licensing rights to "Sesiones" images and concerts for one year.
Results: Getting closer to enthusiast music fans through the sound and visual capabilities of the Sony Ericsson mobile phone only strengthens this brand among an important target.