SILVER WINNER: City of Dreams—Live the Dream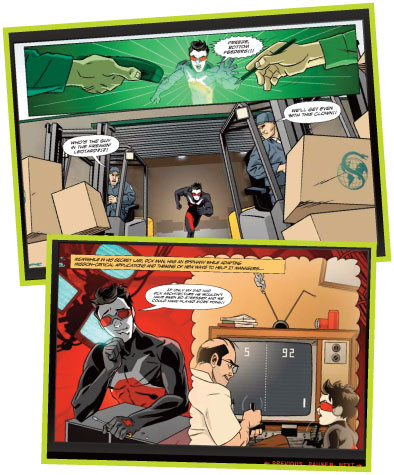 Client: Melco Crown Hong Kong – City of Dreams
Entrant Company: PHD Hong Kong
Entry Category: A local execution of a multinational campaign
Names to be credited with submission:
PHD Hong Kong, Ray Wong, Cedric Lam, Deric Wong, Fendi Tong, Nick Hui, Kitty Ng
DDB Hong Kong,
Account Servicing: Debby Lai, Cafy Choi, Lisa Ip, Dickson Mok, Chung Tong.
Creative: Marcus Lo, Wai Man Wong, Matthew Aitken, Tony Wong, Dickson Chan.
Traffic: Oi Sze Chan
Project Manager: Garfield Chan

Marketing Situation:Macau, known as the Asian Las Vegas, is strategically located to take up a significant share of casino revenue in Asia.

City of Dreams (COD) is the newest casino development with a remit to become the "must experience" destination. Made up by a dream team of world-renowned brands such as Crown, Hyatt, Hard Rock, DFS and Dragone, the casino resort provides entertainment/leisure seekers an exceptional entertainment and lifestyle experience from across Asia, particularly Hong Kong, Macau and Southern China.

While Macau has transformed into a leading travel and leisure destination in Asia, the global financial turmoil and the Visa restriction imposed by the PRC government to limit Chinese citizens' visit to Macau has struck the city's economy and the gaming/entertainment sector. A core market like China represents over 50% of Macau visitors; however, any references in advertising that directly relate to gambling are strictly prohibited.

As a result, the marketing challenge was to focus on the non-gaming aspects of the property while generating consumer awareness among target travelers aged 25-44.


Insights: Although mass media has a higher penetration against the 25-44 target groups, the Internet is a key travel information channel that travelers regularly use when planning their leisure trips. Using online to provide in-depth information therefore is critical to stimulate visit intention and instigate positive conversations about COD's diverse entertainment and lifestyle offerings. Especially in China (core market) where 58% of all purchase decisions were influenced by user-generated content such as consumer reviews and rating sites, forums, discussion boards, blogs and other social media sites.

The brand positioning of "Live The Dream - you can be whoever you want" was the "aspirational release" at the core of the campaign. Not only did it resonate with traveler's mindsets for visiting Macau, but it reflected COD's uniquely diversified experiences of Retail, state-of-the-art Entertainment (The Bubble & Dragone), Hotels, F&B and Lifestyle elements delivered through its composition of the dream team.

An online promotion for the "Live The Dream" was created to invite users to share their dreams with their personal networks and win amazing experiential prizes. The prizes were essentially a customized dream package of 4 types of aspirational personas namely Pop Star, Celebrity, Royalty and Model fulfilled through COD's diversified entertainment and lifestyle offerings.

Digital Media Strategy: The online strategy for the region leveraged PR and mass media to impart knowledge, shift attitudes and behaviour involved 2-phase:

» Pre-launch (Awakening the Dream) The campaign kicked off with a comprehensive PR Dream Builder campaign to bring the media the only 'good news' in the midst of economic uncertainties in Macau's gaming industry and drove awareness of COD across Asia.

» The Launch (Living the Dream) TV, print, and out-of-home media dominated key targeted cities aided travelers to discover The Dream and drove them to the COD website (www.cityofdreamsmacau.com).

On the COD website, visitors could take part in the Live The Dream online promotion to win experiential prizes at COD. By sharing their dreams with friends and the online communities for voting, the COD brand coverage extended to a worldwide audience. Through users' participation, personal data was collected for future one-to-one communications.

The Grand Opening event that covered a three-day period included a Press Conference, a Ribbon Cutting Ceremony, a Hard Rock Guitar Smashing Ceremony and a Fireworks Show providing an ideal opportunity to achieve significant global media coverage and facilitated the creation and distribution of user generated content. Consumer reviews and rating sites, forums, discussion boards, blogs and social networks urged Asian travelers to come experience The Dream.

Worldwide Best Practices: The "Live The Dream" online campaign was designed to strategically spread COD brand appeal beyond key targeted cities and collect personal data. This enabled City of Dreams to sustain its communications on a personal basis through future CRM initiatives.
Results: Over 34+ countries took part in the Live The Dream online promotion. City of Dreams attracted 1 million visitors in 27 days, and now continues to attract an average of 37,000 visitors a day.