BRONZE: Maruti Suzuki
Client: Maruti Suzuki
Submitted By: Lintas India
Campaign Title: India's First Online Soap for Maruti Suzuki India Ltd.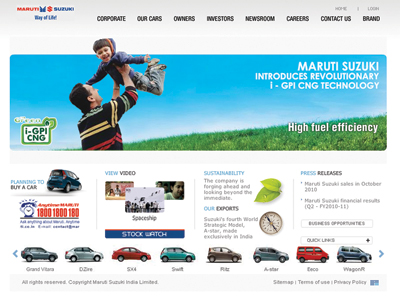 Maruti Suzuki, one of the oldest car brands in India wanted to reposition itself as a younger and trendier brand in light of recent competition from companies like Volkswagen and GM.
To leverage television that connects with younger audiences, The Maruti Suzuki iSerial Stars was created — a unique combination of online soap opera emerging out of a talent show. Each element of the soap —actors, directors, writers — were chosen through an online talent hunt on Ibibo, one of India's leading social networking sites. Winners were given guidance to produce the first 24 online episodes by some of India's leading names in television.
The activity created tremendous buzz, but also built strong recall and interaction with the Maruti Suzuki brands. The videos received over 2 million views. The number of people who voted for their favorite writers, director and actors and who shared links with friends were larger than ever anticipated.