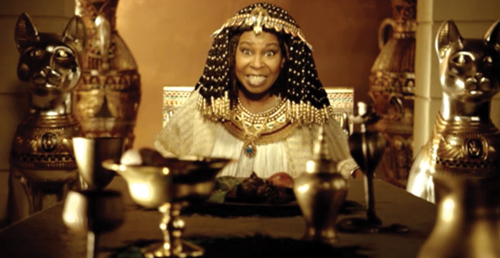 GOLD — Kimberly Clark- Poise
"Three in One Like Me"
Entrant Company: Mindshare

Category: A Local Brand or Service in a Local Market with innovative media solutions worthy of international adaptation or of world class standards.
Credits:
Mindshare: Joanna Tapio, Bohb Blair, Heather Gheen, Lana Shtrahman, Benny Alburquerque
Mindshare Entertainment: David Lang
The Situation: The Poise brand helps women with light bladder leakage (LBL), but is incorrectly associated with incontinence. Rather than enter the LBL category, many women use their traditional fem care products to faulty use. Research shows that light bladder leaks are not uncommon, and one in three women, include young women, experiences the condition.

Results: In the new world of marrying branded content, marketing and entertainment, Mindshare helped Poise spark a conversation with consumers with Whoopi Goldberg. If one in three women suffer some degree of light bladder leakage, then great women in history probably experienced it, too. Ms. Goldberg appeared in six comedic webisodes portraying historical characters such as the Mona Lisa and Cleopatra. A single 60-second TV spot ran in the 2010 pre-Oscars program. By the end of the year, the project had generated 1.5 billion media impressions via the webisodes, the Oscars spot, and through countless news stories and blog commentary. And 2010 was the biggest sales year for the 19-year-old brand.