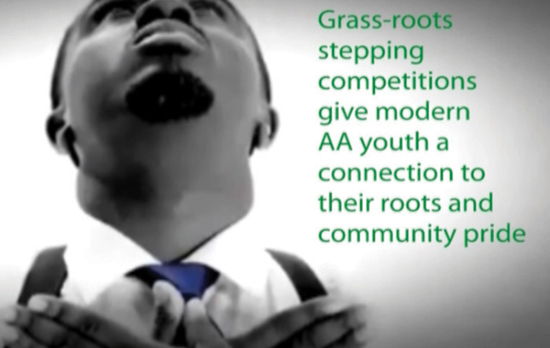 SILVER — Sprite (Coca-Cola) "Step Off"
Entrant Company: MediaVest

Category:
A Local Brand or Service in a Local Market with innovative media solutions worthy of international adaptation or world class standards
Credits:
MediaVest: Erica Rosengart, Erin Harvey, Dave Vitelli, Brad Leibow , Katy Carlin, Julie Goldstein, Jasmine Lee
Coca Cola: Anita Ragenda, Chandra Culpepper, Augusto Elias, Maurice Cooper
The Situation: Sprite needed to increase sales volume among African-American youth. Sprite has enjoyed insider status within the African-American community for more than a decade largely due to its early support of hip hop culture. We needed to continue to find authentic ways to be a part of the community.

Insight and Strategic Approach: African-American youth on college campuses often participate in school-wide "Stepping" competitions. Stepping is a modern African group-dance style with synchronized, rhythmic movements, claps, and stomps that is a source of cultural pride for the community. In recent years, "Step Shows" have begun to migrate from the local college campus to the general community, but there was still no national, scaled forum for the art-form.

Media Tactics: Our idea was to create a first-ever US-wide branded, Sprite Stepping competition and sell the concept to MTV to bring it to a national audience. The competition began with 89 teams at local and regional Sprite Step Off events and culminated in 6 nationally televised episodes for the final rounds of the competition. The televised program portrayed the intimate journey--the obstacles, passion and dedication--of the final six teams as they worked towards the final competition. The 30-minute episodes were narrated by multi-platinum hip hop recording artist Ludacris, who provided a credible voice for the Sprite Step Off competition.
How this Campaign may be a Template for World Class Standards Most marketing programs find contextually relevant content and align with what already exists. Sprite Step Off created the environment to reach consumers, and in doing so solved both a business challenge and a human need.

Results: Success of the program was measured in both excitement and sales: Volume for March 2010 was 6. 7% higher vs. a year ago. The Sprite Step Off premiere was the highest rated program launch on MTV2 since 2006. Community participation boomed with over 800,000 Sprite Step Off Facebook fans and 42 million video views.