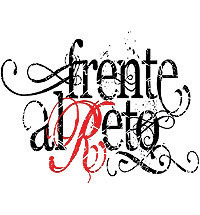 Bronze —
Unilever: Degree Deodorant, "Frente al Reto" (Face the Challenge)
Entrant Company: ESPN

Category: A Multinational campaign in any one region of the world, such as Europe, Latin America, Middle East, Asia, etc. (Pan-European)

The Situation: "Frente al Reto" ("Face the Challenge") with Unilever's Degree

In 2009 Unilever approached ESPN looking for a multi-screen solution to help Degree strengthen their consumer association with the Mexican National Soccer team and their main spokesperson, Andres Guardado.

ESPN leveraged Degree's overarching consumer insight and product performance messaging to develop a landmark, award-winning eight-episode documentary series. The series chronicles the eight premier, young Mexican players on the verge of making it into the 2010 World Cup squad for Mexico, focusing on how they face up to the biggest challenge of their lives.
Consumer Insight: "Most men aspire to greatness, but feel insecure and unprepared to face their day-to-day obstacles.''
Product Performance Messaging: Degree gives you the confidence to Face Up To the Challenge ("Siempre Enfrenta El Reto")

Each episode reflected and articulated Degree's message, in a way where the brand values were an integral, natural part of the program, complementing perfectly their sponsorship of the team and the commercial messages that surrounded the show and the website,
The show achieved three important goals:
• Shattered ratings expectations
• Received national and international critical acclaim
• High scores in post testing on the measures of "affinity for the brand"

In Mexico:
• Shattered ratings expectations surpassing primetime daypart average ratings by 35%
• Over the course of 4 weeks the shows reached a combined audience of 2MM Mexica

In the US
• Premiering with a staggering 1.29 rating, the eight episodes went on to collectively reach 2.3MM Hispanics in the US.
• 85% of viewers agreed that the multi-media approach (bringing the message to TV, Digital, Radio and Print) showed that the advertiser's brand understand today's consumer very well
• 84% of viewers agreed that the overall show's content matches well with advertiser brand attributes


Connecting Brands With Fans.