BRONZE WINNER: Johnson's Baby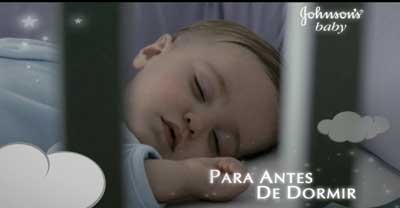 Client: Johnson & Johnson Latin America

Entrant Company: Discovery Networks Latin America

Entry Category: A Multinational campaign in any one region of the world, such as Europe, Latin America, Middle East, Asia, etc.

Names to be credited with submission:
• Guillermina Fanelli — Timoteo Group
• Nicholas Ayala- Discovery
• Michela Giorelli — Discovery
• EnriqueMontoya — Discovery
• Ingrid Sanchez — Discovery
• Adriano Schmid — Discovery
Time Period of Campaign: 2008

Case Study Summary: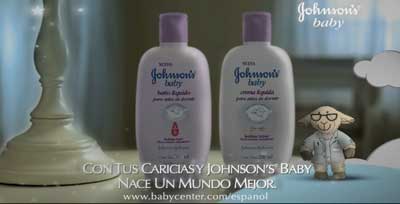 Marketing Situation: Johnson & Johnson Latin America was preparing to launch a new line of baby products to be used as part of a 3-step nighttime routine that's clinically proven to help promote better sleep for babies and toddlers. (Consequently, parents sleep better, too.)
Key Insights: When a baby is born, so is a mother. A baby needs to learn everything. And a mother needs to learn how to be a mother.

Media Strategy: OMD, Lowe, Discovery Solutions and the Johnson's Baby Franchise of Latin America worked together to develop an integrated marketing campaign that leveraged traditional media in non-traditional ways.

The campaign began with a casting call across Latin America in search of sleep-challenged families with babies/toddlers to participate in a docu-reality series, "Sweet Dreams," created and produced by Discovery Networks Latin America. When parents registered, they also answered questions that would help identify sleep myths, which would provide supplemental content for the series.

Discovery then searched for the "Baby Face" of the campaign to promote the upcoming series through on-air promotion that drove viewers online to register and upload photos.
After selecting the face of the campaign, the series was launched in September during "Baby Month," as part of an extensive line-up of shows on parenting.

Throughout every step of the campaign, Johnson & Johnson was positioned as a supportive entity concerned about sleep difficulties.
How Could this be a Template for Other Campaigns or for World Class Standards? Several elements of this campaign can be replicated across different regions of the world to obtain successful results:

• Many networks are producing reality shows. Few are publicizing their casting calls. A casting call makes a television experience interactive, while also teasing an upcoming show.
• Participation in casting calls is a way to pre-gauge the success of an upcoming series.
• Many companies conduct research without acting upon the results. By collecting information about sleep myths, another interactive experience was created for viewers.
• Viewers were invited to participate in the entire campaign from production to marketing to viewership.

Results: The contest to search for the "Face of Baby Month" garnered more net entries than any other contest in the history of Discovery Networks Latin America. "Sweet Dreams" achieved rating across the region that doubled the network average. J&J couldn't be amid a more engaged audience.