SILVER WINNER: Unilever — Pond´s Digital Guerilla Marketing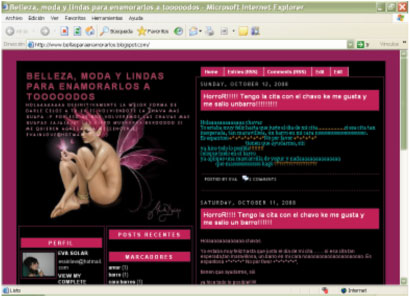 Client: Unilever

Entrant Company: Mindshare Mexico

Entry Category: A Local Execution of a Multinational Campaign

Names to be credited with submission:
• Martina Linderova — Channel planning Director, Mindshare
• Concepcion Negrete — IBC manager, Mindshare
• Pamela Rios — Digital Executive, Mindshare
• Santiago Vilegas — Digital manager, Mindshare

Time Period of Campaign: 2008

Case Study Summary:

Marketing Situation: POND´S planned an introduction of new facial cleansers to young girls in the Mexican market; however, it had to combat a perception that POND'S was a brand exclusively for mature ladies. Young girls need to be seduced to fall in love with POND'S, because the product could provide the benefits of self-confidence that comes from lovely skin at an age when social acceptance is important. The challenge was to get this young target interested enough to interact with the brand, while maximizing web site visits to a new POND'S digital platform called www.lovepark.com.mx

Key Insights: Social Digital Networks are the base for communication and socializing among Mexican youth. Romance and flirting are the top activities of interest, and girls long to be confident about starting a relationship with boys. This insight was key to the creation of the lovepark site, although it also needed additional sources of entertainment and relevant music to encourage girls to stay connected.

Media Strategy:
BLOGGER INTEGRATED STRATEGY

At the heart of POND'S lovepark.com was a network of friends, blogs about young romance and other "connection" touch points like mail and messenger tools.

1. Contact generation: A "Digital Guerilla Marketing" campaign was created by employing a team of "ghost users" who would be of interest to teen girls. They would post relevant comments with links to blogs, forums, social networks and opinion sites in an effort to generate more talkability

2. Invitation to participate: A "Digital Test" was hosted on lovepark.com to give young girls more insights into love, beauty and related teen topics. The answers also provided POND'S with user profiles that helped better outline the needs of the target. Key Mexican portals drove traffic to the POND'S site.

3. Interaction: Lovepark.com also enabled the opportunity for greater social networking by integrating some of its content through a MySpace community. This led to greater interaction and also helped to increase the total number of participants.

How Could this be a Template for Other Campaigns or for World Class Standards? This campaign was the most successful digital campaign in the brand history of Mexico. Understanding a consumer's interests and behavior is always at the core of relevant engagement. In today's digital world, it is important for brands to find more personal approach to communicating to its consumers.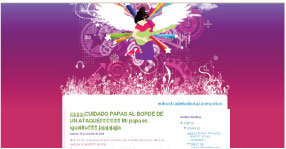 Results: This was the first time that "Digital Guerilla Marketing" was executed in México, and the response to www.lovepark.com.mx was overwhelming. POND'S had created a connection with young women. Statistics demonstrated that 488,000 unique visitors looked at the site, while over 250,000 unique users tested the social network tools. Eleven thousand girls registered for the site. Other key indicators of success include: 8,586 comments were generated and 2,862 user "friends" were established.