GOLD WINNER: V-Energy Drink, V-Raw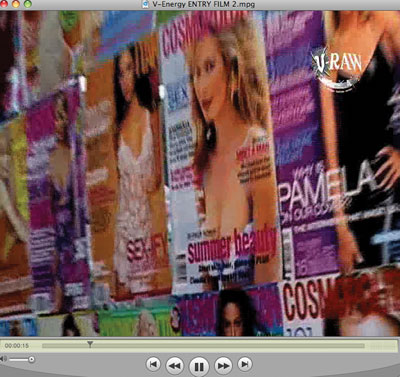 Client: V-Energy

Entrant Company: OMD Australia

Entry Category: A Local Brand or Service in a Local Market with innovative media solutions worthy of international adaptation or of world class standards
Names to be credited with submission:
• John Gamvros — Communication Strategist, OMD
• Alistair Henderson — Account Director, OMD
• Joanne Liddell — Account Director, OMD
• Kate Sutton — Communication Manager, OMD
• Allison Sims — Communication Executive, OMD

Time Period of Campaign: 2008

Case Study Summary:

Marketing Situation: Although V Energy Drink has long been a strong brand its category, energy drinks are enjoying good growth and attracting large and small competitors. The marketing task was to significantly differentiate the V brand in this newly-crowded environment, while also driving sales growth and brand relevance among 18-24 year olds. The product personality needed to come to life in a non-traditional way.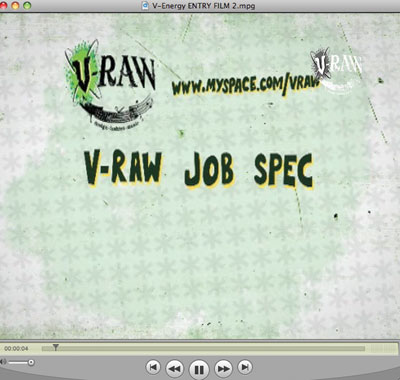 Key Insights: Consumers aged 18-24 have great dreams and ambitions as they embark on their career path. Yet, this group is often frustrated by first job opportunities and would prefer "to work to live, rather than live to work."

This presented an opportunity for V to step in and help these young people by creating a jobs program, website and community that inspires them to follow their ultimate career goals. Online was a natural medium for the program, so a MySpace was used to showcase the work of young Australians. Music, fashion and design were found to be the three most desirable industries and became the core focus.
The program was called V-Raw in that it aimed to uncover raw talent and help young Australians get a foot in the door.

Media Strategy: At the heart of V-Raw were real job opportunities, including 60 never-to-be-advertised positions with companies like Channel V, Billabong and Cosmopolitan. These jobs were a mix of internships, paid positions and freelance placements. The jobs were advertised anywhere we could find the target, including: online (MySpace, Trend Websites, Youth E-Newsletters), Pay TV, Digital Screens (Bluetooth-enable), Newspapers and Design Colleges. Ads directed consumers to the MySpace site, where they could view a video description of the job opportunity from the prospective employer. They could also upload their CV in a creative way, such as through video.

V-Raw also had a strong events presence at key job seminars and managed an expanding on-line portal with applications, job-finding tips and examples those who made it.
How Could this be a Template for Other Campaigns or for World Class Standards? The campaign dramatically changed V's approach to communications; online will now be the cornerstone of the brand's activity when working to connect with this target. The idea allowed the brand permission into social networks and harnessed the advantages of being present in the space. By actually delivering jobs, it built true credibility and made good on the brand's promise to help consumers get a foot in the door.

Results: The V-Raw campaign contributed to the brand's strongest sales in 3 years, and surpassed all budget targets. Millward Brown research demonstrated that people thought differently about the brand as a result of the jobs association. It also generated tremendous PR through online blogs, Facebook and word-of-mouth—all of which resonated favorably with the target.