BRONZE WINNER: Chevron "Energy Question of the Day" Program at 2008 World Petroleum Congress in Madrid, Spain

Client: Chevron

Entrant Company: The Wall Street Journal

Entry Category: A Local Execution of a Multinational Campaign

Names to be credited with submission:
• Adam Ezro- Business Development Manager, The Wall Street Journal
• Etienne Katz- VP, Multimedia Sales, The Wall Street Journal
• Katy Lawrence- Sales Coordinator, The Wall Street Journal
• Mark Pope- Executive Director, Multimedia Sales, The Wall Street Journal
• Nilam Vekaria- Advertising Services Executive, The Wall Street Journal
• Emily Zwerner- Regional Marketing Manager, The Wall Street Journal
Time Period of Campaign: June 29-July 3, 2008

Case Study Summary: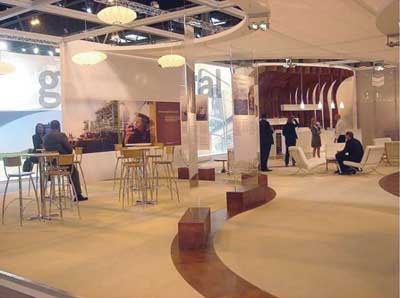 Marketing Situation: Chevron was looking to achieve multiple, specific goals at The World Petroleum Congress (WPC), held in Madrid, Spain. They included:
•Target Energy policy makers, opinion leaders, government leaders and academics
•Surround and engage the delegates and attendees of the World Petroleum Congress with Chevron's message
•Connect the audience to the Chevron message through multiple engagement points throughout the day
•Enhance energy literacy
•Create buzz around the Chevron executive centre
•Feature Chevron's contributions and capabilities in addressing the energy challenges we face
Key Insights: The Wall Street Journal Europe was the exclusive International Business Newspaper and Silver Sponsor of The World Petroleum Congress. As a result, The Journal was able to develop and execute a custom, never-done-before program for Chevron at the Congress. Chevron's goals became the foundation of the marketing programs executed in Madrid, which included multiple media applications at multiple touch points throughout each day.

Media Strategy: The Journal developed a truly integrated, 360 degree program that touched attendees at every turn whether it was in their hotels or at the show. The combination of impactful media and high interactivity resulted in a successful integrated WPC campaign.
A cornerstone of the strategy was the "Energy Question of the Day" contest. Delegates and attendees answered the question via the Adwalkers and 2 winners were awarded a MacBook Air at random each day of the Congress.
Components of the WPC marketing program included:
• Ten Adwalkers to promote the competition and collect the delegate's information to enter the competition
• 17,500 Belly Bands with the questions in English and Spanish distributed in 32 four and five star hotels and at the Congress
• 36 Cardboard stands with questions in English and Spanish located at The Wall Street Journal Europe, Chevron and CNBC exhibition stands
• 90 co-branded newspaper bins located at the hotels, the congress and the exhibition centre
• 3,500 DVDs with Chevron ads and WSJ.Com inter views distributed at the hotels
• 2 co-branded white boards to announce the daily winners
How Could this be a Template for Other Campaigns or for World Class Standards? The "Question of the Day" program is a clear example of how events with capable partners can be executed successfully to drive revenue and immediately translate into incremental business.

Results: The contest was a resounding success measured in both numbers and client response. Contest entrants and momentum increased daily with a total of 2,618 total contest entries. Feedback from both the Chevron client and agency also validated the overall success of the campaign.