BRONZE WINNER: Electrolux "Silent Laundry"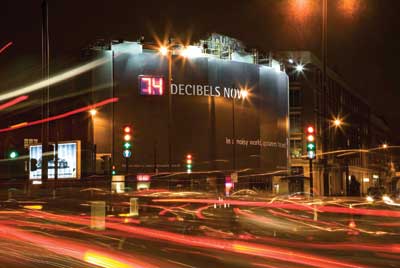 Client: Electrolux "Silent Laundry"

Entrant Company: ZenithOptimedia UK

Entry Category: A Local Brand or Service in a Local Market with innovative media solutions worthy of international adaptation or of world class standards
Names to be credited with submission:
• Michael Iskas — Planning & Buying, ZenithOptimedia International
• Sam Selleck — Planning & Buying, ZenithOptimedia International
• Louise Clocke — Creative BBH
• Nick Kidney — Creative BBH
• Gavin May — Creative BBH
• Mats Ronne — AEG Electrolux
Time Period of Campaign: 2008

Case Study Summary:

Marketing Situation: "The World is Noisy Enough" campaign aimed to raise awareness of the broader issue of noise, and reinforce the benefits of having an AEG/Electrolux silent washing machine in one's home.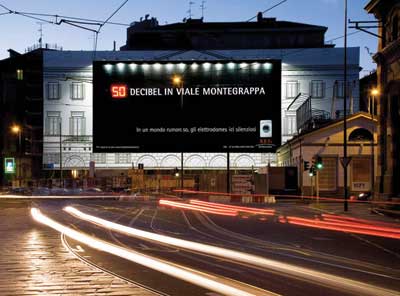 Key Insights: AEG's New Product Development Team recognized that noise pollution was affecting more people in Europe and was becoming increasingly difficult to escape. In addition, brand tracking proved that noise level was a key criterion for the purchase of washers and dryers. Focus groups also demonstrated that when consumers were reminded of how annoying noise pollution is in their daily lives, they seriously considered "silence" as a crucial product USP.

Media Strategy: It was not sufficient to focus simply on the quietness of AEG appliances. Brand tracking showed that consumers find it difficult to make a distinction among home appliance brands, so a single issue was not enough of a differentiator. Instead, it became critical to create shifts in brand perception, especially in using silence as a key buying criterion, and also increase the amount of consumer/journalist discussion around the issue of noise pollution.
Mass media was used to drive awareness of the noise issue and present the Silent Laundry product range. Posters with decibel meters were set up in key noisy locations around Europe—(Old Street Foundry in London, Calle Princessa in Madrid)—to display the noise levels on a digital screen.
The data was then streamed to five different language sites (noiseawareness.co.uk or mundoruidoso.es) where users could compare the noise levels in each city and understand how noise varies on the course of minutes, hours and days. This led up to Noise Awareness Day (April 15, 2008—and EU initiative) which also engaged journalists, bloggers and PR.
How Could this be a Template for Other Campaigns or for World Class Standards?This is Live Advertising, a media solution that is relevant to a specific location and point in time. Truly integrated media campaigns require a robust technical infrastructure to support them if they are to succeed.

In a time when advertisers are being more prudent with their media investments, experiential-based advertising that captivates the audience and stimulates blogging and press interest is a mechanism to get significant added value on top of media spend. And when the ideas can be extended to point of sale, they have truly delivered to a conversion campaign.

Results: The campaign worked to both shift the brand's metrics and create discussion. In fact, 45% of those who read about or saw the decibel posters were more likely to think about noise when buying an appliance and 35% of those who read about or saw the decibel posters were more likely to buy an Electrolux.