BRONZE WINNER: Ford Focus—Ford Rips Through The Great Outdoors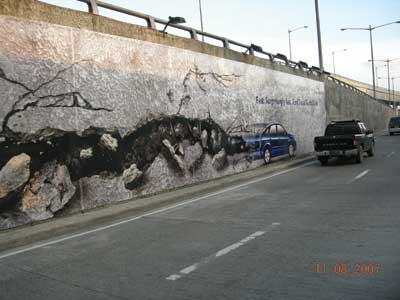 Client: Ford Philippines

Entrant Company: Mindshare Philippines

Entry Category: A Local Brand or Service in a Local Market with innovative media solutions worthy of international adaptation or of world class standards
Names to be credited with submission:
• Carol Agatep — Mindshare Philippines
• Don Bantista — Mindshare Philippines
• Arme Bunagan — Mindshare Philippines
• Mikey Rosale — Mindshare Philippines
• Dinna Zaratan — Mindshare Philippines
Time Period of Campaign: 2008

Case Study Summary:

Marketing Situation: Ford Focus has been in the market for two years and sales have remained stagnant. Ford is also perceived as being a gas-guzzler. Launching a diesel variant was aimed to address these issues, while introducing the first diesel sedan in the Philippines. The goal was to generate awareness and interest to lead to test drives by levering the new model's power and exhilaration.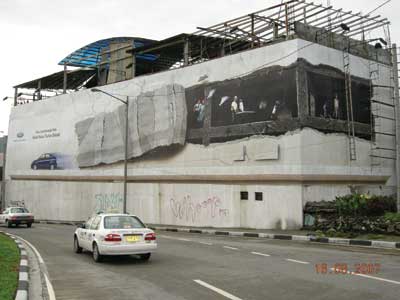 Key Insights: The launch was not about the car's appearance, but the turbo diesel performance. A typical car campaign would include TV, print and traditional billboards. For this launch to be successful, engine performance had to come to life in a way that would encourage consumers to take a second look. Ford Focus' core business is in Metro Manila, so outdoor media in high traffic areas—from lamp posts to bus sheds along major thoroughfares made sense.


Media Strategy: The Ford Focus diesel engine was "surprisingly fast," so use of out-of-home literally demonstrated the car's power—in that it rips off everything it passes. The medium was the message. A wall mural was made to look like a panel of building was stripped, parts of bus sheds were made to look as if they had been blown away, a set of lamp banners were torn in the middle.
How Could this be a Template for Other Campaigns or for World Class Standards? This campaign is a clear demonstration of OOH can be a powerful medium to demonstrate a benefit than can clearly differentiate a brand from its competition. The Ford Focus, in this case, had no noticeable change in its appearance, yet an unseen turbo diesel engine was made to come to life through instantly recognizable effects.

Results: During the launch month, inbound calls for the new Ford Focus increased 21%, while test drives increased to the highest level every for an new Ford vehicle in the market.