SILVER: GoJiyo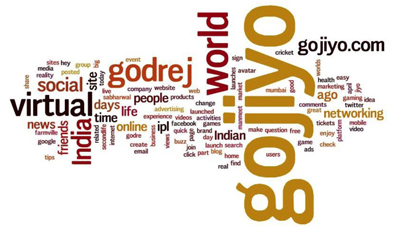 Client: Godrej Industries Ltd
Submitted by:Godrej Industries Ltd
Campaign Title: GoJiyo — Go live life!
The Challenge:
Godrej Industries Ltd. is part of the Godrej group, one of the leading business groups in India with more than a 100 year old legacy. It manufactures consumer products, agricultural products, chemicals, machinery and also provides other global services.
With India's target population gradually ageing, the company needed to better connect with current and potential consumers. This set the context for the launch of India's first online virtual world www.gojiyo.com. Targeted at young, progressive Indians this online activation platform is a significant step towards consolidating Godrej's positioning as a younger, vibrant and brighter brand.

Digital Strategy:
GoJiyo is a Hinglish word — i.e. part Hindi, part English-- that literally means "Go live life!" The proposition of Gojiyo.com is "You discover life through enjoyable, never-before experiences, with ever new friends in an inviting, pulsating world online." Gojiyo.com finds the sweet spot between virtual worlds, gaming and social networking to create a unique, one-of-its-kind, integrated experience on a global scale. All of this is brought to the consumer in the context of the brand in order to create a memorable engagement opportunity that results in lasting consumer relationships.
Results:
In addition to 1.8 million unique visitors signing up within 5 months of operation, the effect on the Godrej brands was extraordinary:
» The percentage of target consumers intending to purchase Godrej products increased dramatically.
» This improvement in purchase intent and positive perceptions has increased greatly among 25 – 35 years old metro consumers