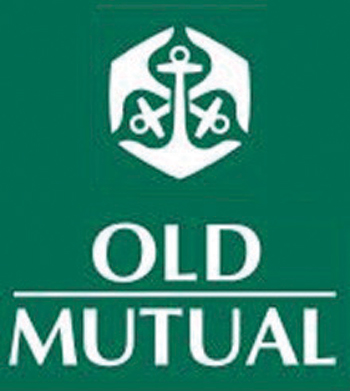 Bronze — Old Mutual
"Greenlight South Africa"
Entrant Company: Carat Media

Category: A Local Brand or Service in a Local Market with innovative media solutions worthy of international adaptation or world class standards

Credits:
Gerrit Visser, Carat Media South Africa
Samantha De Araujo, Primemedia Broadcasting
The Situation: Old Mutual is the South African market leader in long term assurance.

Insight and Strategic Approach: From a media perspective, the category is highly competitive, cluttered and attracts low consumer interest. The risk market in particular is often viewed negatively due to a word-of-mouth perception that the industry does not deliver on consumer expectations as a result of hidden or misunderstood policy clauses. The recession has also caused an increase in policy defaults, as well as a general decline in the uptake of risk products.
From an Old Mutual perspective, the situation has been exacerbated by new market entrants who offer cheap, direct products, often do not deliver again the promise and only serve to fuel further negative industry perceptions.
Against this background, Old Mutual sought to reposition itself as "The Wise One," a contemporary financial services provider with 165 years of experience and knowledge—always prepared to deliver on its promises in order to enable consumers to "do great things."
The Greenlight product, Old Mutual's comprehensive risk offering providing life coverage, was designed as a simple, honest, "no small print" offering that would allow people to "do great things," despite life's obstacles.
Its value lies in the fact that it pays what it promises, with no excuses. It enjoys the best claims in the industry. To support the product, the marketing requirement was to get people talking, build on the credibility of a trusted product and generate leads—now.
The idea centered on integration with trusted radio DJs on a popular morning show that started a conversation about "keeping promises and sticking to their word" and ended with an audience prompted dare. One DJ admitted that he'd been talking about "paragliding off Signal Hill for 10 years," but hadn't kept his promise to do so.
The next day he commented, "Yesterday, Old Mutual heard what I said about not following through on my paragliding promise to myself. They want to challenge me to do what I said I would. Do you think I should paraglide off Signal Hill? Go to kfm.co.za and vote."
The daily conversation continued with prizes and tagline: "Old Mutual Greenlight Cover- they do what they say they do." The Greenlight campaign was a first of its kind. It kept listeners tuned in to see if the presenters would actually follow through with the challenges and tied in perfectly with Old Mutual's message of "keeping your promises."
The campaign managed to integrate the radio promotion with normal programming in an exciting and natural way. The "realness" of the campaign stimulated consumer interest, and by allowing listeners to vote on the challenge, consumers became involved in the campaign.

Results: The 10-day campaign resulted in 50% more traffic to the Old Mutual website with requests for sales contact.