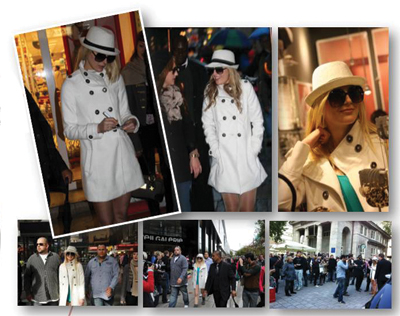 SILVER — Elizabeth Arden "Britney Spears Fantasy", PHD Germany
To launch its new fragrance, "Fantasy" of Britney Spears in Germany, Arden chose largely to forgo cluttered television during the all-important pre-Christmas sales rush and focus mainly on a series of innovative events.

Who could better convince the target to try the new fragrance than their idol Britney Spears herself? So Arden sent beautiful Britney doubles complete with bodyguards, paparazzi and promotion teams to conquer major shopping malls and meet the target in 5 German cities. Street teams accompanied "Britney" distributing product samples and flyers. Huge crowds gathered wherever the doubles went -- fans had their pictures taken with the star. But nobody knew if Britney was really in town or not, causing a huge sensation. To further support the on-the-street activation, digital OOH screens in shopping malls and fast food restaurants drove awareness & sales. All of this was supported by a smart approach to cherry picking highly targeted environments in TV, Print and Online. The buzz and PR generated by the campaign helped Elizabeth Arden exceed expected sales by 25%.