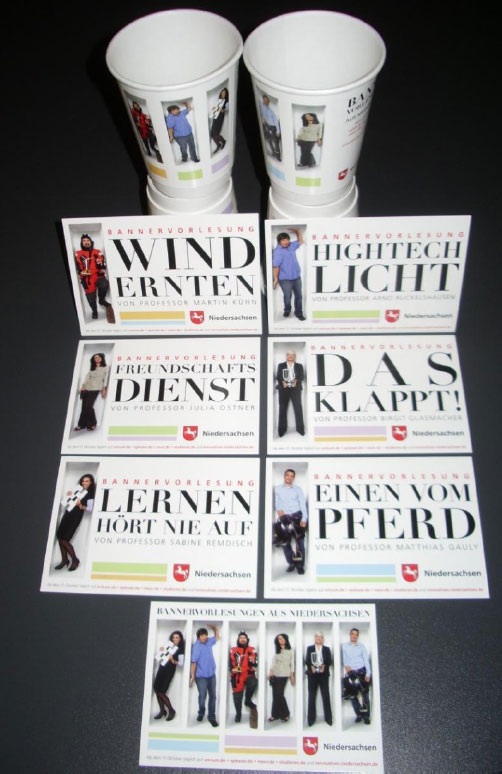 Bronze —
Lower Saxony "University in a Nutshell", OMD Germany
Competition for freshman University students is extremely intense in Germany. With so many options, how could the Universities of Lower Saxony stand out?

By creating an unobtrusive yet immersive experience for potential students that highlighted the special relationship Lower Saxony Universities still maintain between professors and students. Instead of waiting for the students to look for information, Lower Saxony proactively brought the campus and the engagement of the professors to potential students. They created a product sample of Lower Saxony universities by staging the professors and their lectures in standard online banner formats. The interactive and entertaining audio-visual lectures held by real professors were placed directly within existing banner space on key student sites. They used the small spaces to lower the barrier and get students easily involved in a world of scientific work and knowledge.

The campaign generated 1.3 million impressions in a short period of time and an additional 300 thousand impressions via ambient communication at the universities. The campaign was broadly perceived by national German press as highly innovative approach to positively engage students for scientific work, resulting in a great number of multiplying PR contacts.