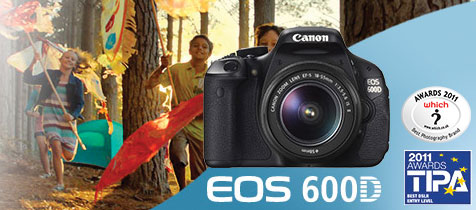 GOLD —Canon—"EOS Adventure Project,"
PHD International, UK
In 2010 Canon regained its position as the no.1 DSLR camera brand across Europe. The mid segment was considered as the key area to drive growth in 2011. This growth was to come from consumers upgrading from entry level DSLR and compact models & those replacing their existing products. These consumers are looking for higher resolution, better image quality, and HD video.

The ongoing problem that Canon faces is that the majority of mid and entry-level DSLR users do not know how to gain the full potential from their camera. Reading manuals is dull and finding the time to learn can sometimes seem out of reach. Canon needed to find a way to educate users that goes beyond reading a book that will help them get the most of their camera system.

Out of these insights came the Adventure Project. Created to educate consumers in the basics of photography in a fun, non-daunting way, The Adventure Project included fun, easy-to-understand video tutorials from industry experts on how to take better pictures, and a themed photography contest judged by Canon experts in 8 countries across Europe. A unique one-media partnership with Yahoo! and Flckr included paid media as well as editorial, with traffic spiking everytime Canon received a homepage link to the brand page.

The Canon EOS Adventure Project exceeded all expectations with more than 2.2 million consumers site visits, 2.3 million thumbs up on photos, and more than 246,000 video tutorials watched.