SILVER — Sprite (Coca-Cola)—"Graffiti", Starcom Colombia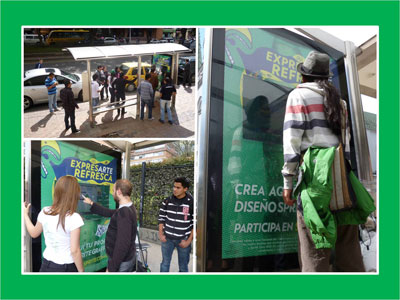 To create a relevant, meaning­ful connection with teens in Columbia, Sprite converted bus stops into giant iPad-like tablets, equipping them with touchscreen technology and covering them in a touch-sensitive film, and then invited teens to express themselves by custom Sprite labels.

Once they finished their graffiti label, users could send it directly to Sprite's website and enter the Expresarte Refresca contest. To help select a winner, participants could share the designs on Facebook and invite friends to "Like" their branding. The design that received the most "Likes" as well as votes on the Sprite website was the winner and designer of the new Sprite branding.

In total, 3,900 labels were posted to the website with more than 10,500 people commenting on, voting on and posting their "Like" to the designs.